You can log in and use up to four different devices with the same member account and up to two devices with the same guest account.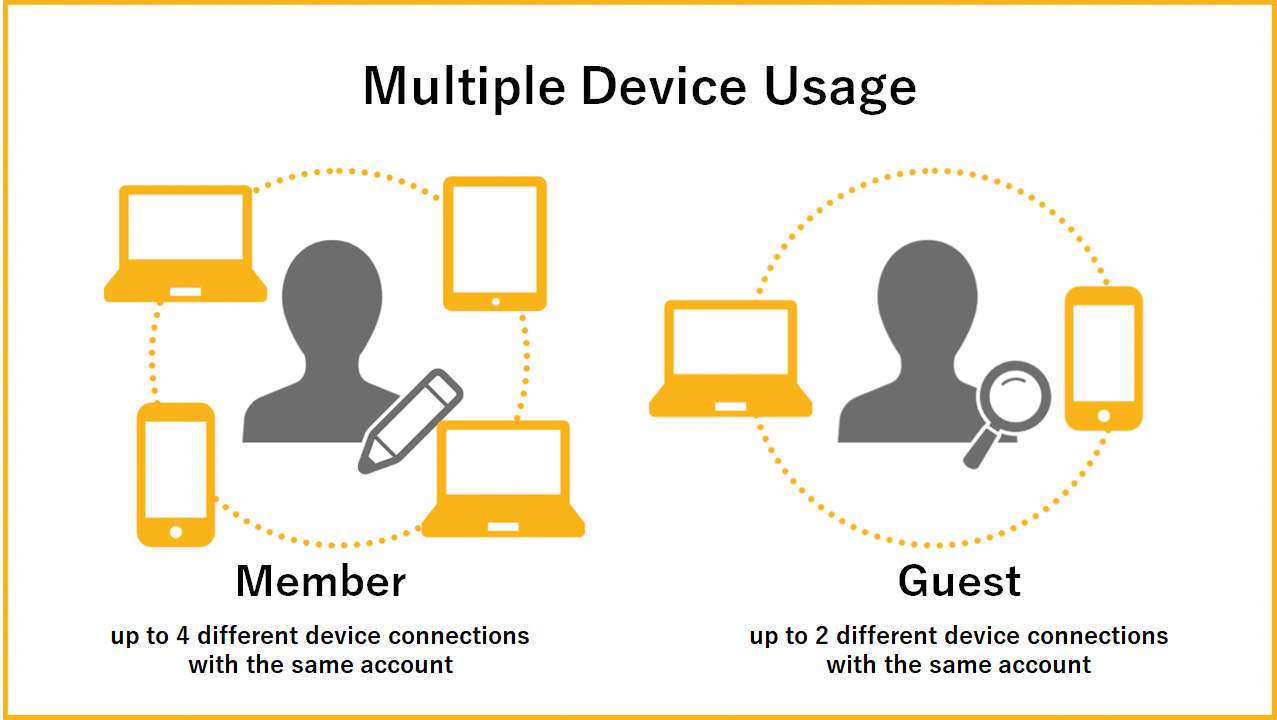 When you access Teachme Biz from a device that exceeds the upper limit, you will be forcibly logged out from the device with the oldest access history.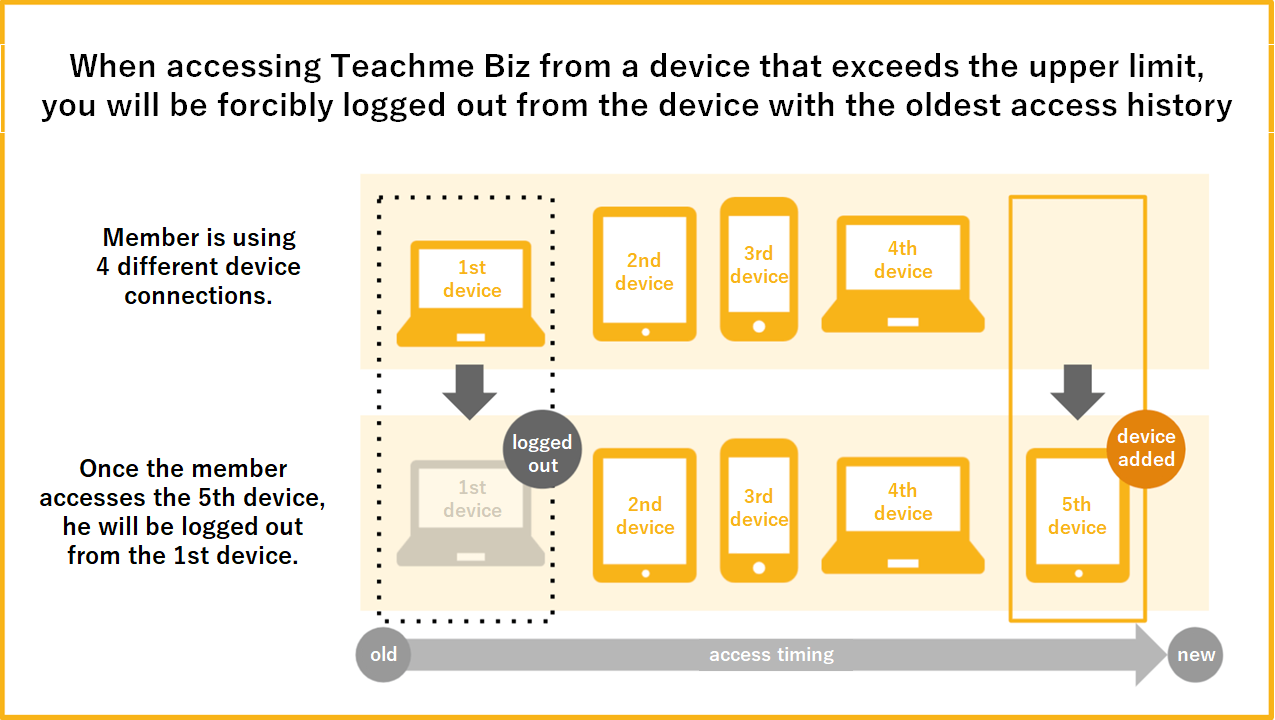 *Device: One connection from each type of application from smartphone, tablet, Mac or Windows PC, etc., is counted as one device.
(Example: If you access Teachme Biz from Google Chrome and Microsoft Edge from the same PC, the number of connected devices is counted as two.)
*If you are subscribed to Entry, Standard, or Wide Plan, there is no limit to the number of guest accounts that can be used at the same time.